S/Y Solveig
Want to join as a crew member, hitch hiker, or perhaps rent the boat for a week or two? Send an email to captain@solveig.oslo.no or signal/telegram/whatsapp/IRC/whatnot to +4791700050 / @tobixen
Updates
2023-11-09: Crew wanted! It would be nice with some extra hands on the trip to Croatia. I have made an ad on crewbay for this.
2023-11-08: In the Tiber river, downstream of Rome. Current location can be seen on noforeignland. Family was here for autumn vacation, but they left some days ago, I'm now alone until my eldest son comes visiting me in Croatia in mid-December.
Future plans
Mid-December - Croatia and Bosnia. Yes, Bosnia has a small strip of coast, but no harbour - it would be cool to anchor up there, dhingy in, jump on a bus and visit a friend in Mostar, but is it at all legally possible to enter Bosnia by boat? Most likely it's not worth the hazzle, I heard one needs to "check in" in Ploče in Croatia as Neum has no harbour and nobody to do the paperwork - and it's probably even shorter from Ploče to Mostar than from Neum.
Mid-December - Dubrovnik. My eldest son still has a week of vacation left, and he also has a friend in Mostar, so he will come down and sail with his friend to Dubrovnik.
New Year - no plans yet for the yuletide and new year celebrations, but my youngest children will have holidays from school, so I should try to meet up with them again, perhaps in Dubrovnik?
2024 - Greece, Turkey, Cyprus, ... and probably returning to the western Mediterranean again? I will for sure visit Malta. I also want to spend more time in Sardinia and the Balearics, and visit Corsica
2025 - back towards Norway?
Other links
Presentation of the ship
Solveig is a sailing boat, 13.2 meter long, 4.17 meter wide, 1.80 deep, around 20 meter tall and 14 tonn displacement. RIB (dhingy) with 20 hp engine. SUP board, bikes, toys, books, etc on board.
Mallorca as of 2023-08, rough plans further is Menorca, Sardinia, Corsica, Italy, Malta, Adriatic, Greece, Turkey, Cyprus ... and at some point, back to Oslo, Norway.
It's sort of a wooden boat, but glued together with epoxy. It also has an outer skin of glass fiber under the water line (it's important in Oslo, to protect the wood against sea ice).
From the outside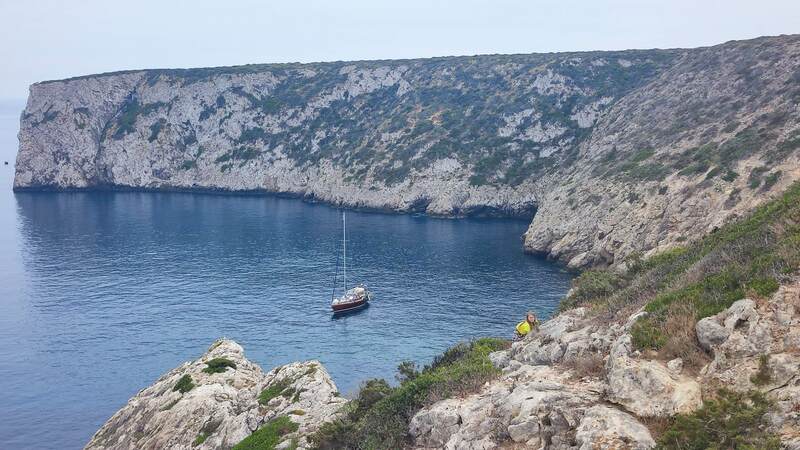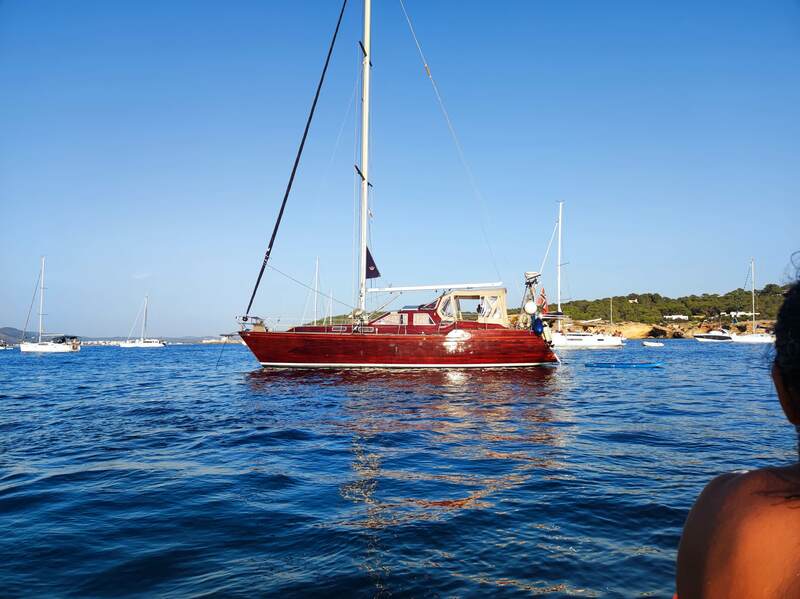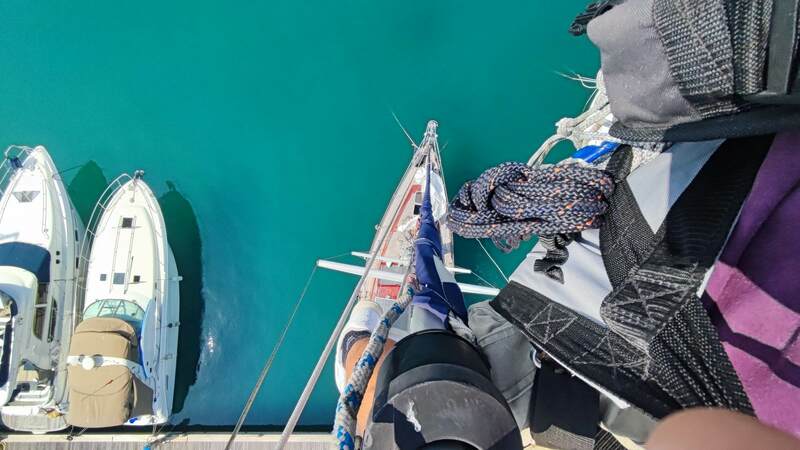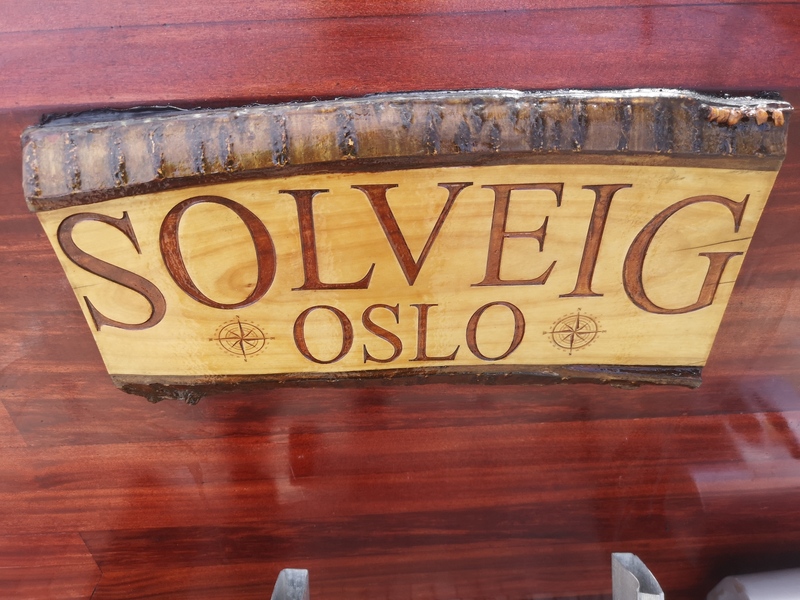 Cockpit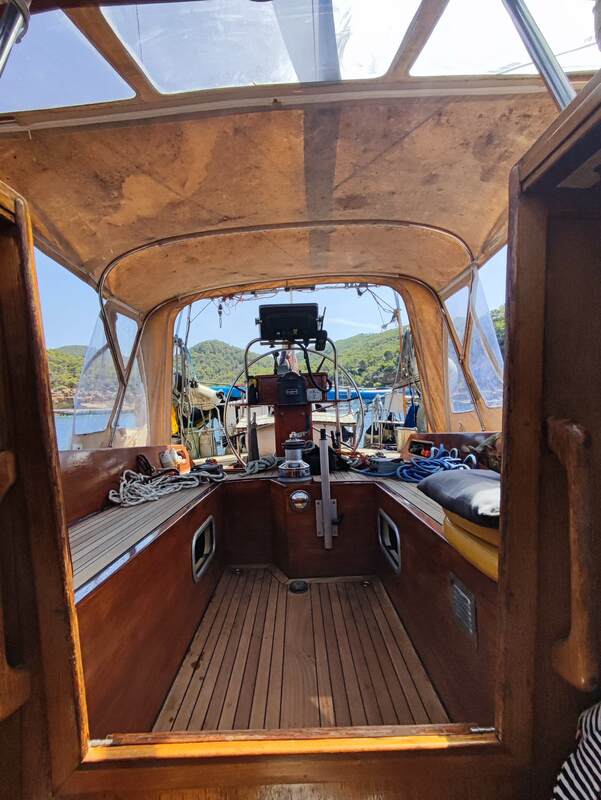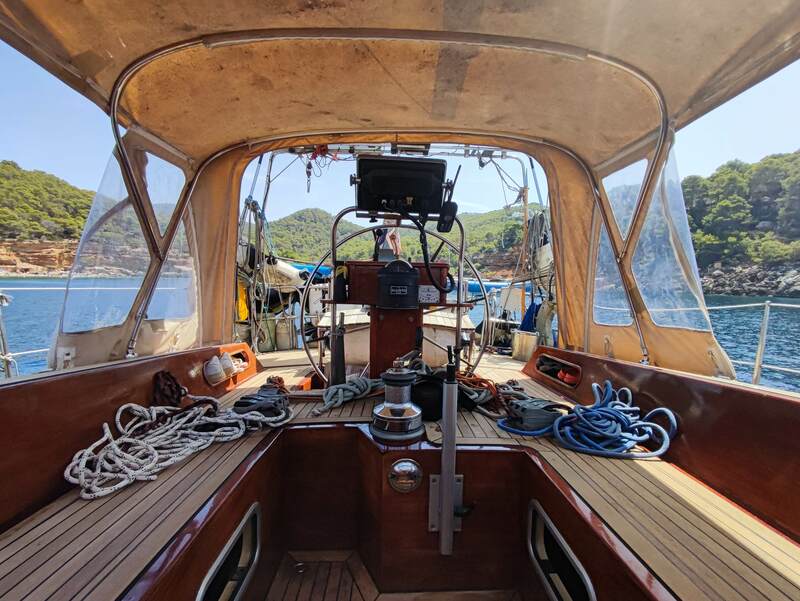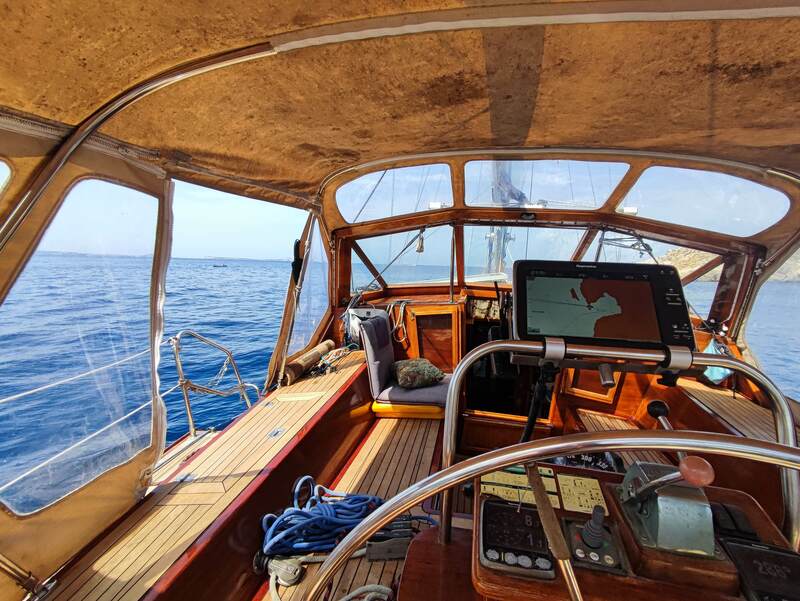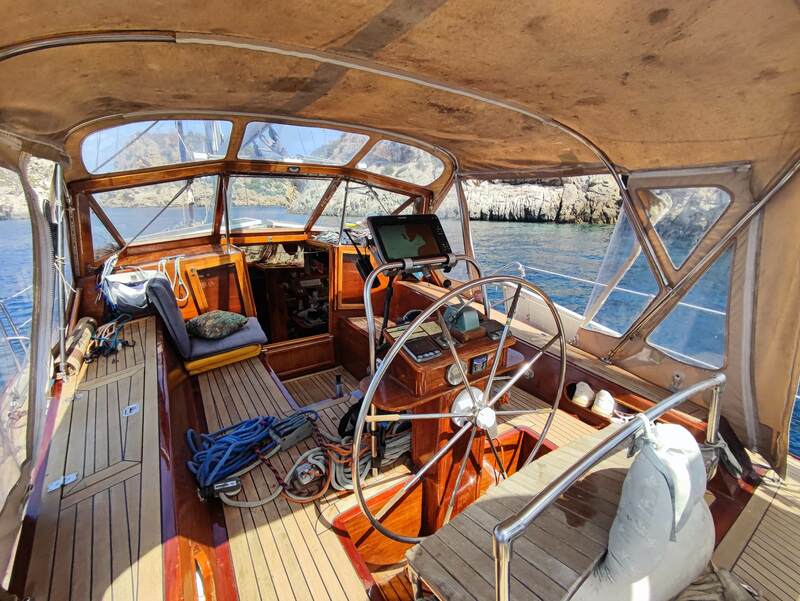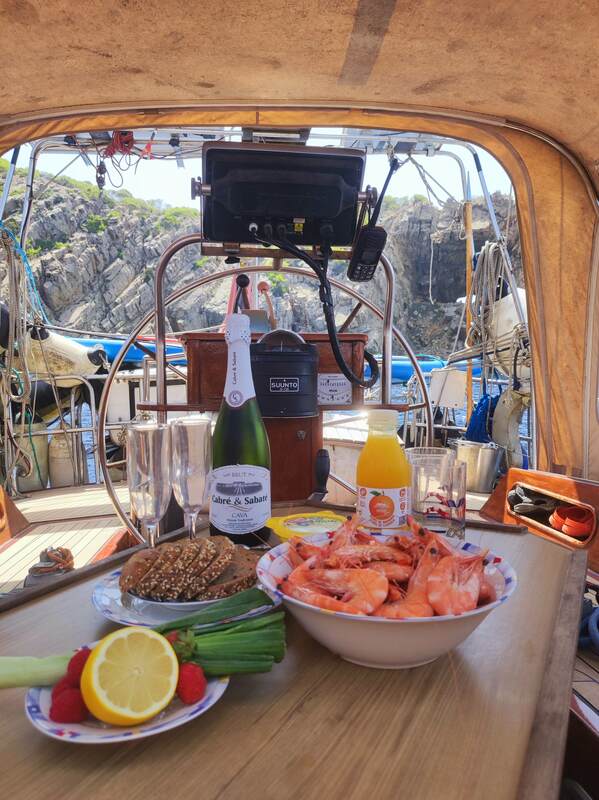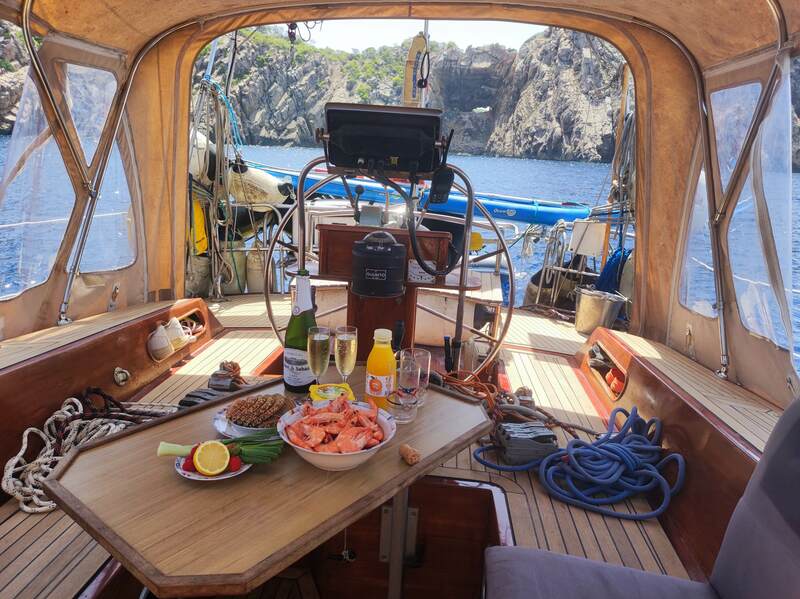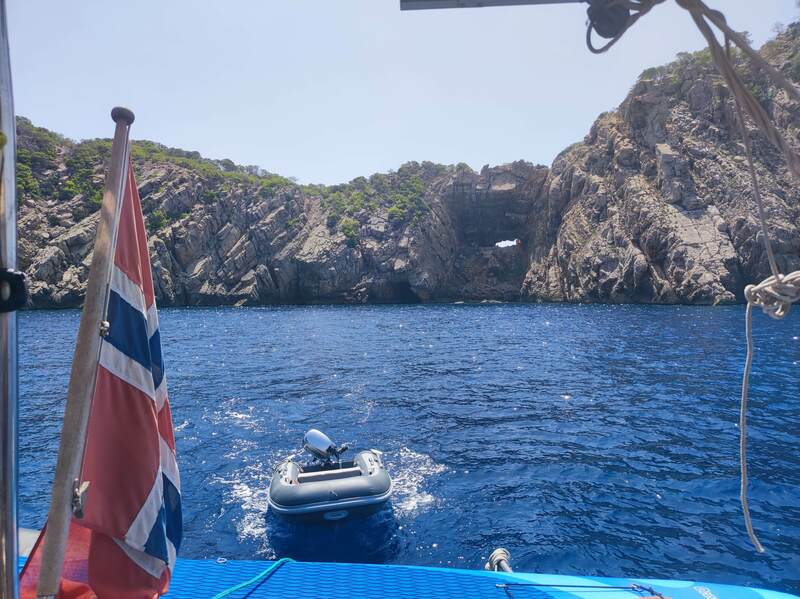 Upper saloon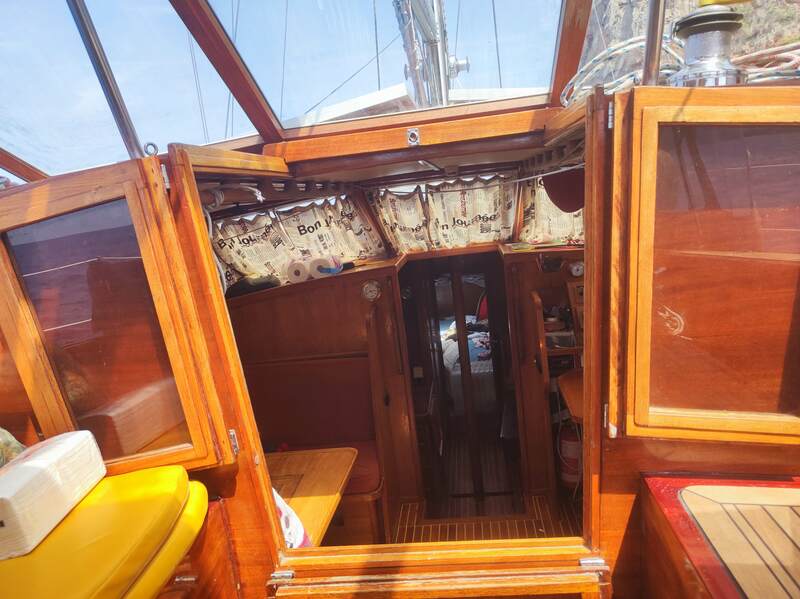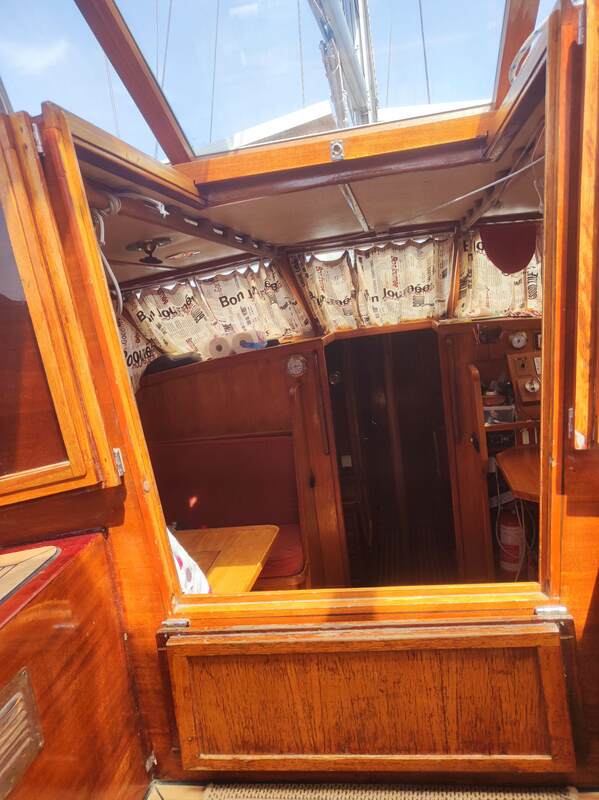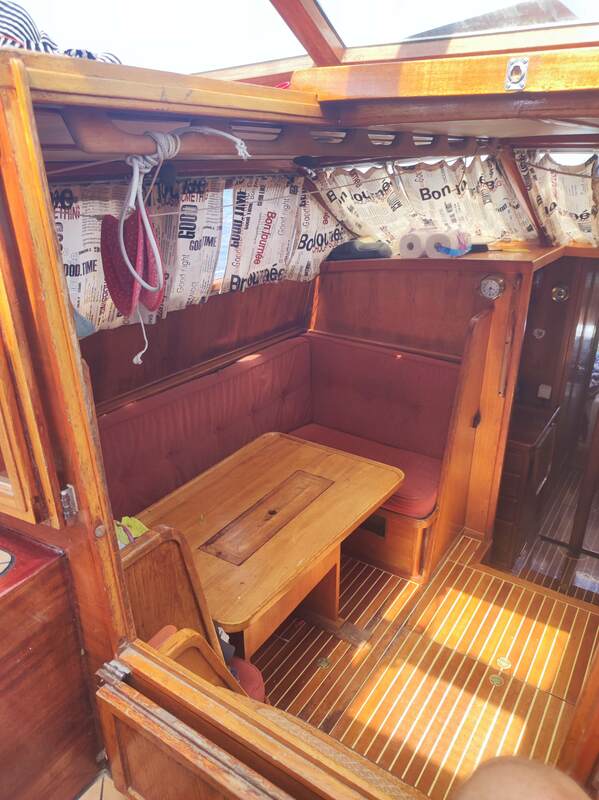 Pantry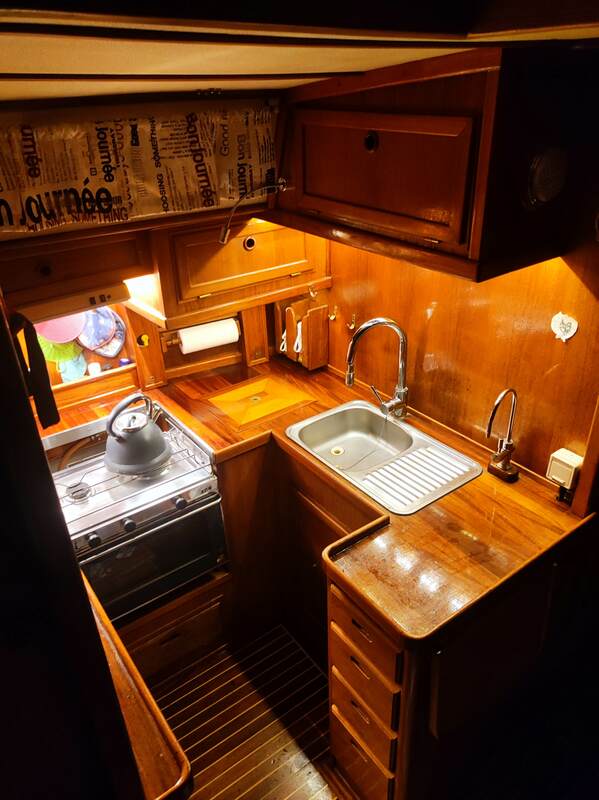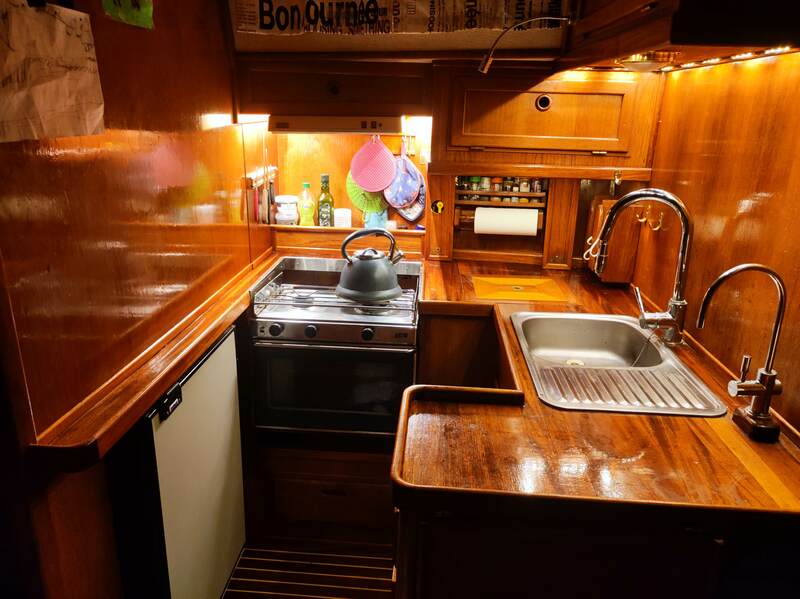 Aft bathroom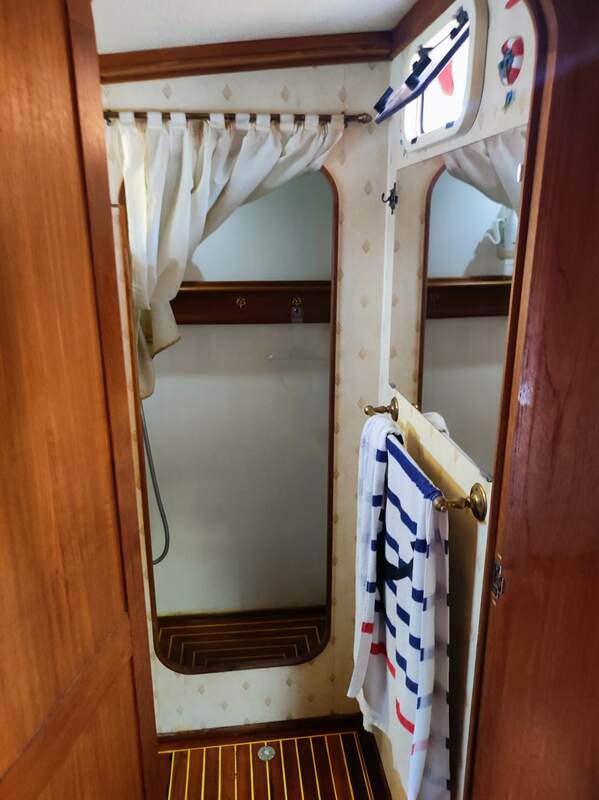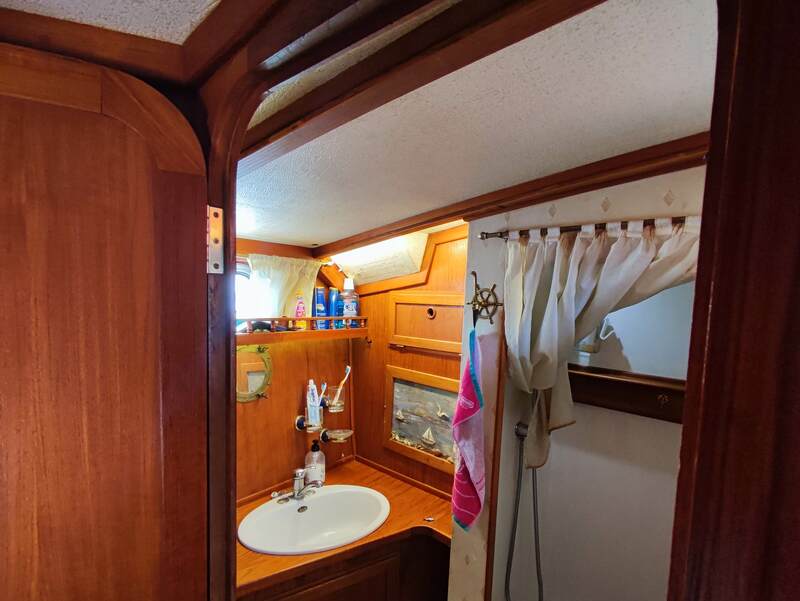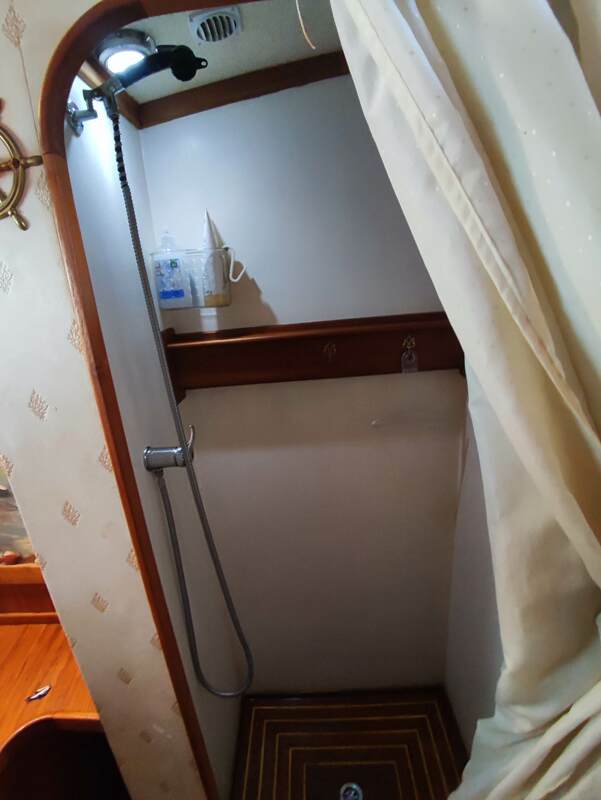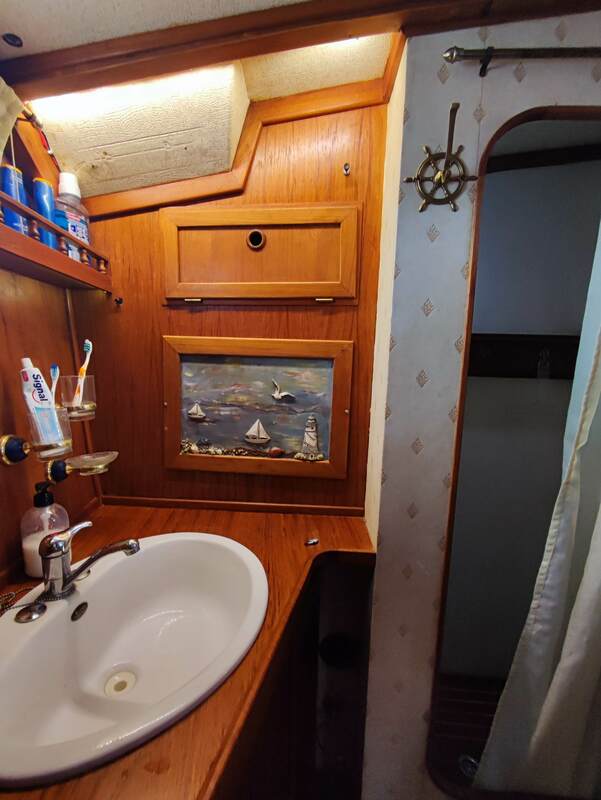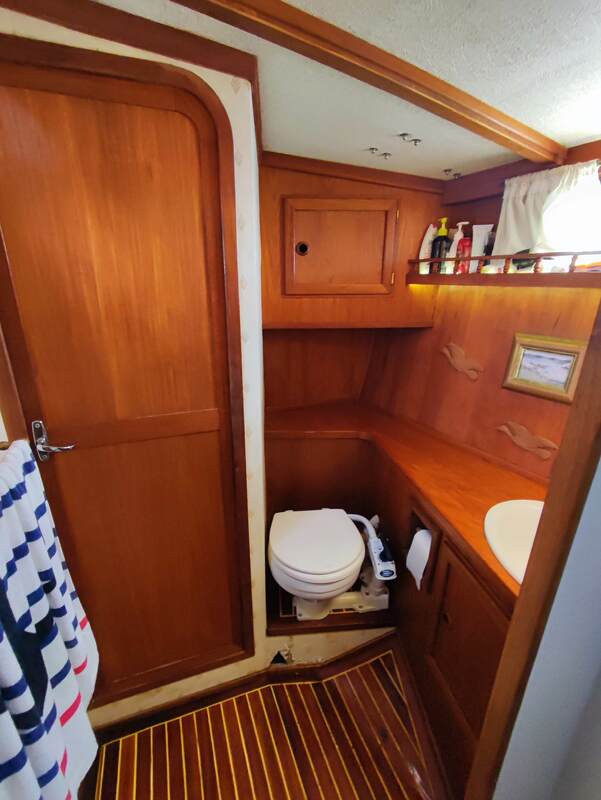 Master bedroom