S/Y Solveig
Want to join as a crew member, hitch hiker, or perhaps rent the boat for a week? Send an email to captain@solveig.oslo.no or signal/telegram/whatsapp/IRC/whatnot to +4791700050 / @tobixen
Updates
Staying at Mallorca at least until the 5th of September. Current location can be seen on noforeignland. I'm alone until my family returns in the end of October
Planning to move slowly to Menorca, hang around there for a while and then go towards Sardinia. Long-term plan is to go to Greece, Turkey and Cyprus before returning to Norway.
Presentation of the ship
Solveig is a sailing boat, 13.2 meter long, 4.17 meter wide, 1.80 deep, around 20 meter high and 14 tonn displacement. RIB (dhingy) with 20 hp engine. SUP board, bikes, toys, books, etc on board.
Mallorca as of 2023-08, rough plans further is Menorca, Sardinia, Corsica, Italy, Malta, Adriatic, Greece, Turkey, Cyprus ... and at some point, back to Oslo, Norway.
It's sort of a wooden boat, but glued together with epoxy. It also has an outer skin of glass fiber under the water line (it's important in Oslo, to protect the wood against sea ice).
From the outside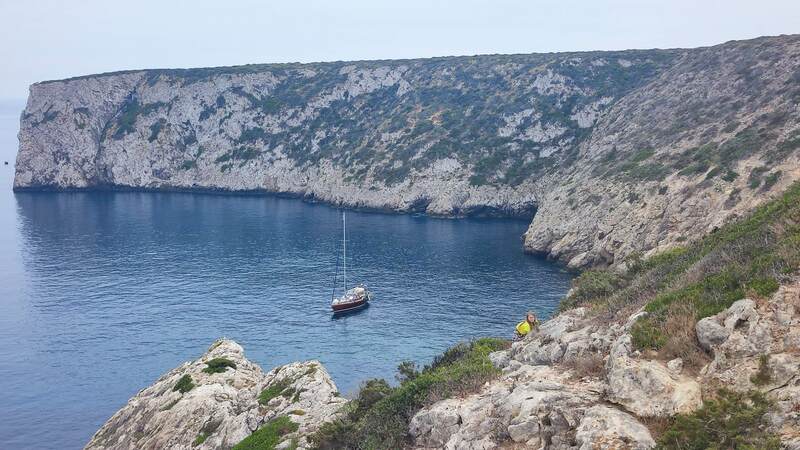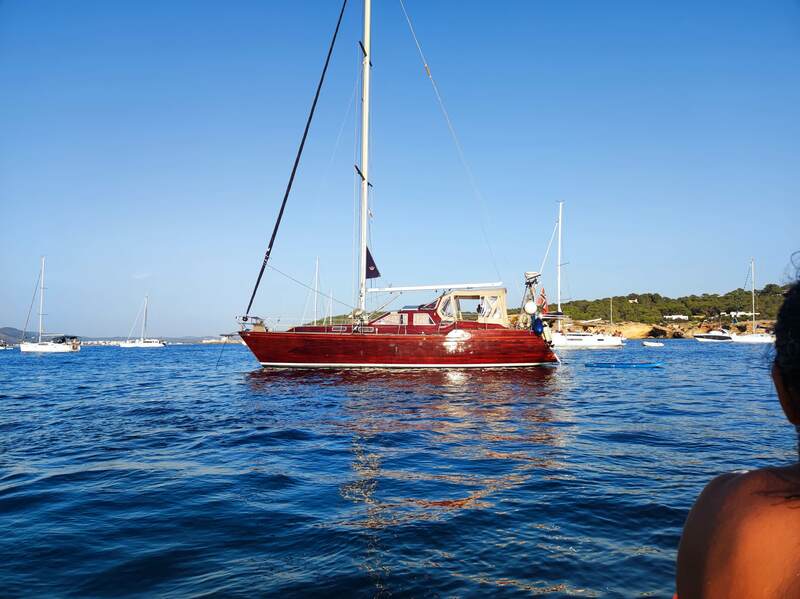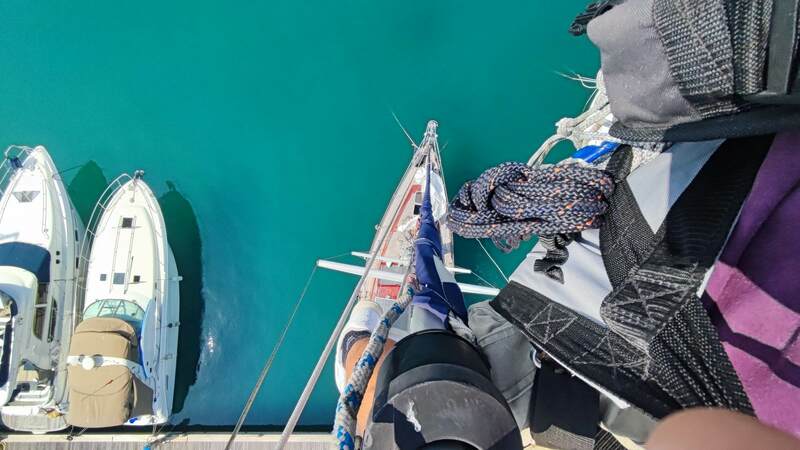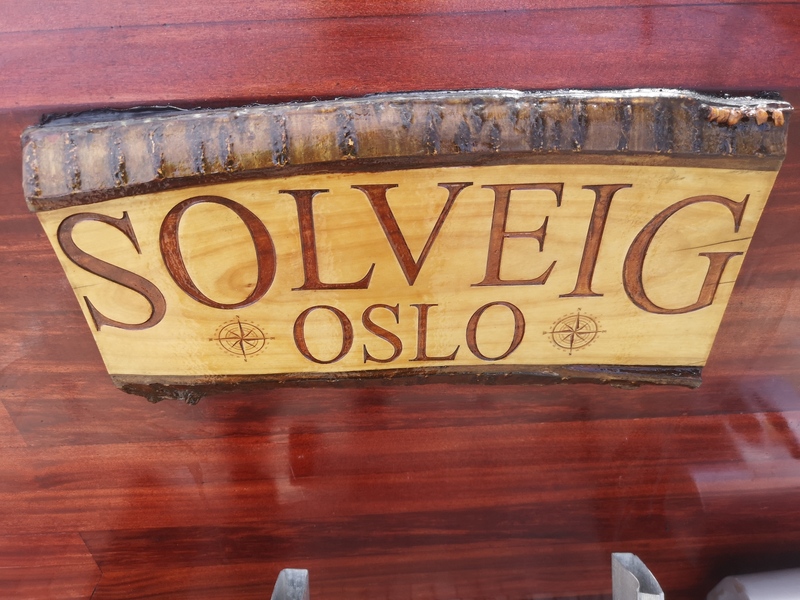 Cockpit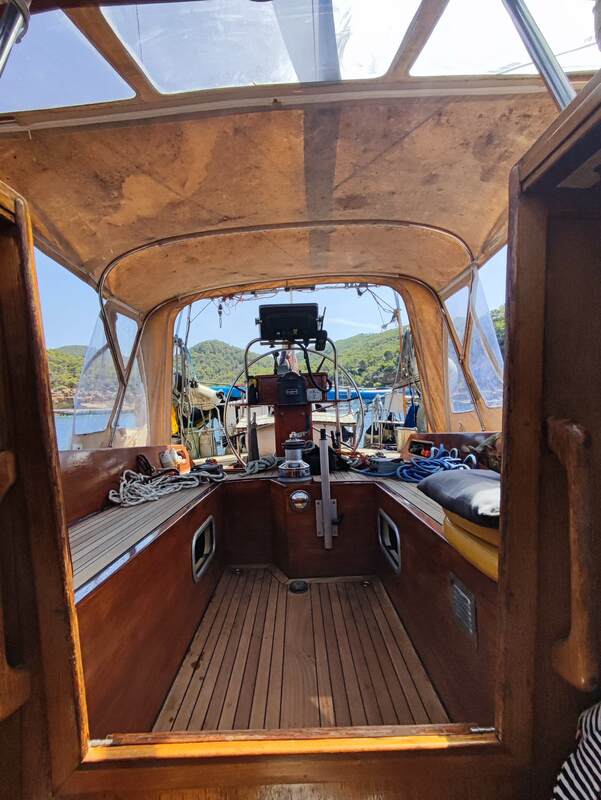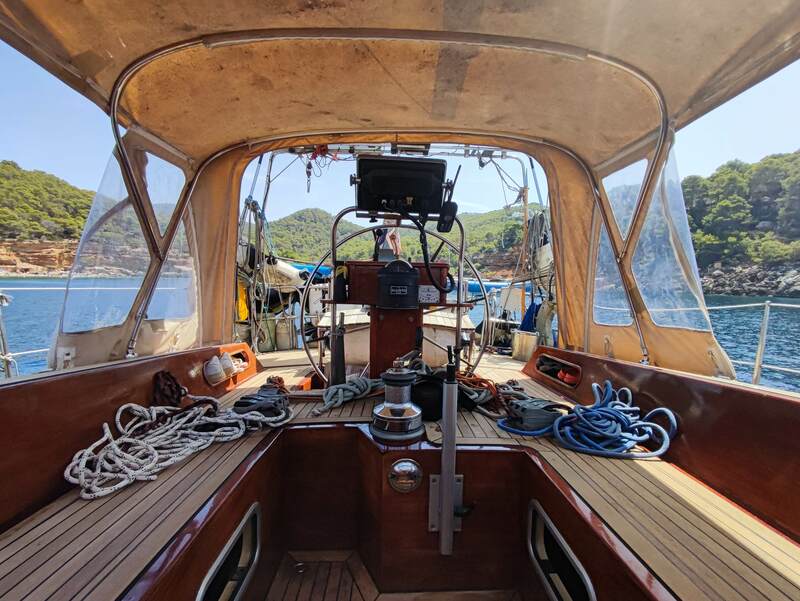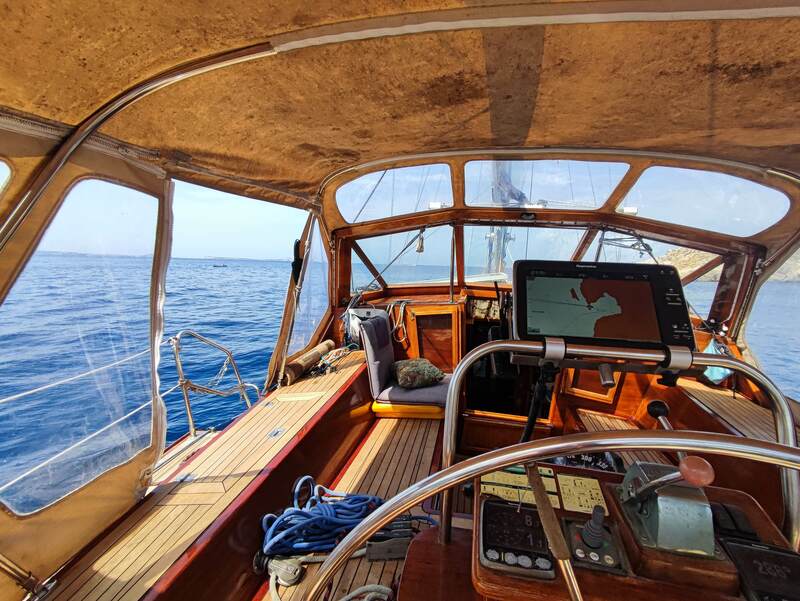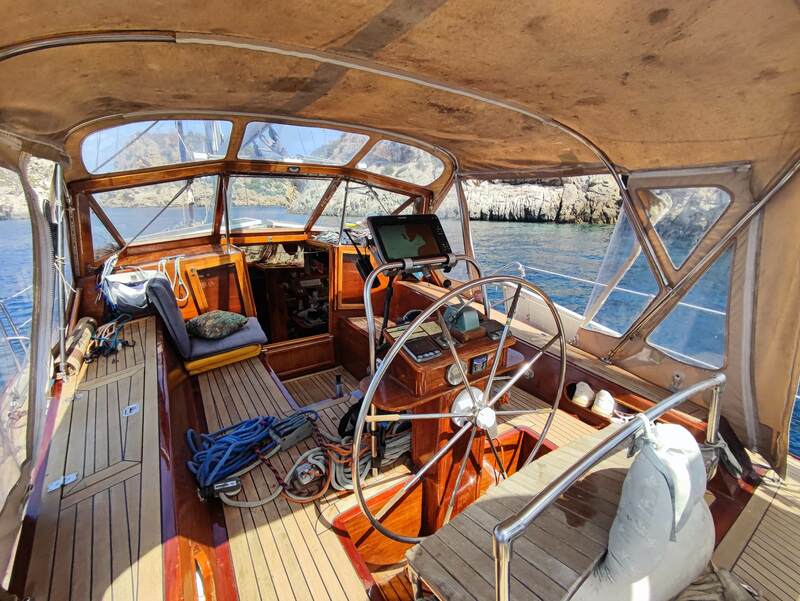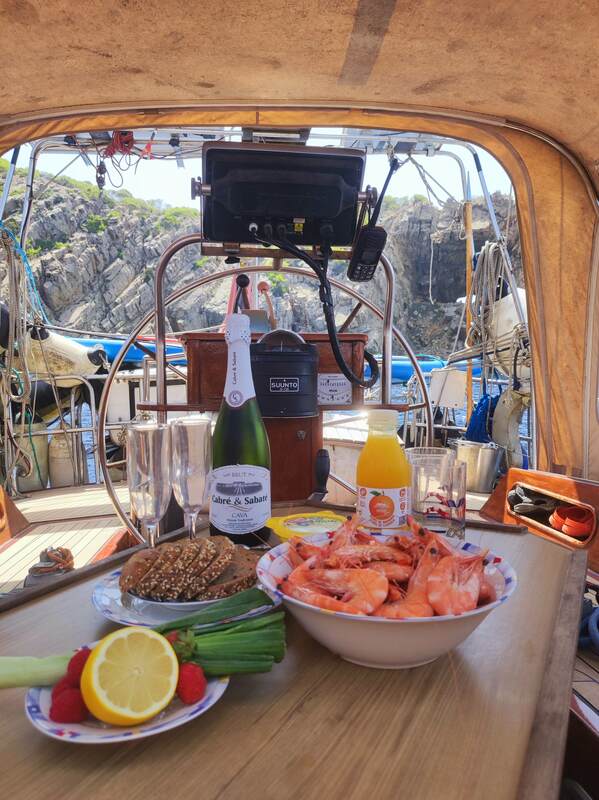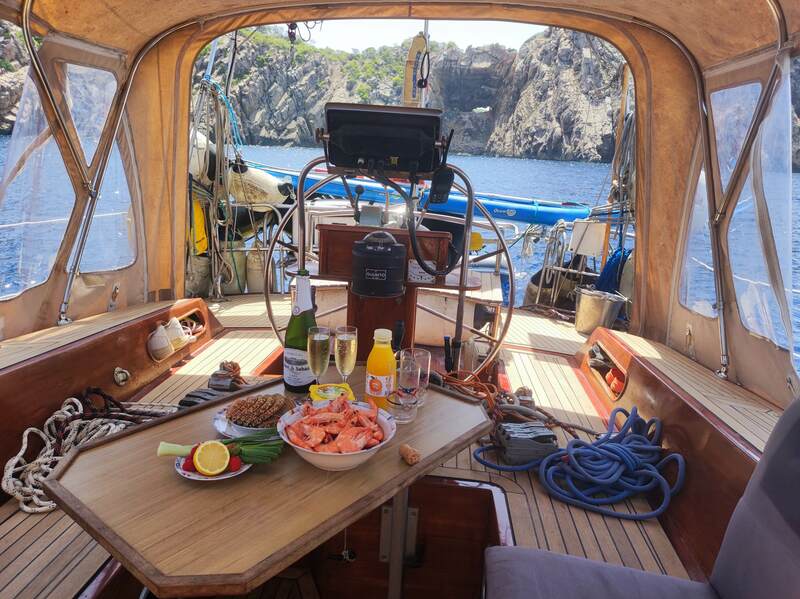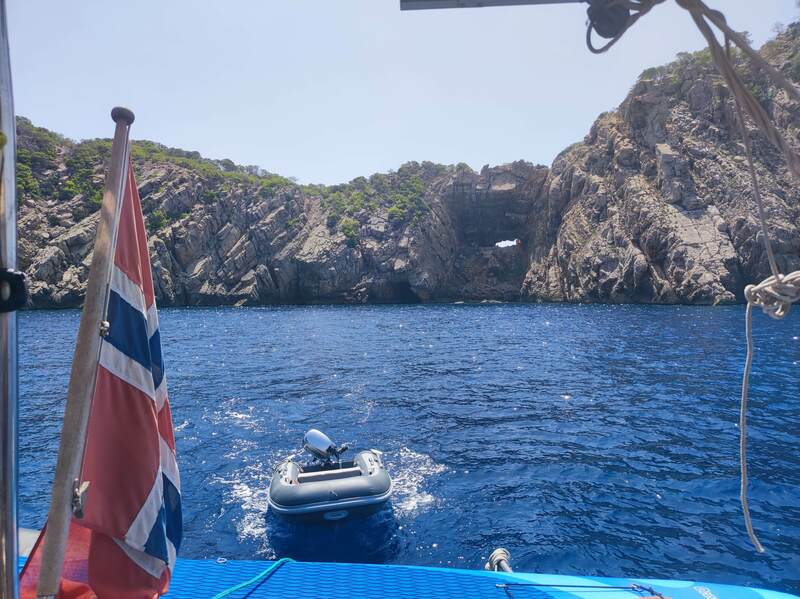 Upper saloon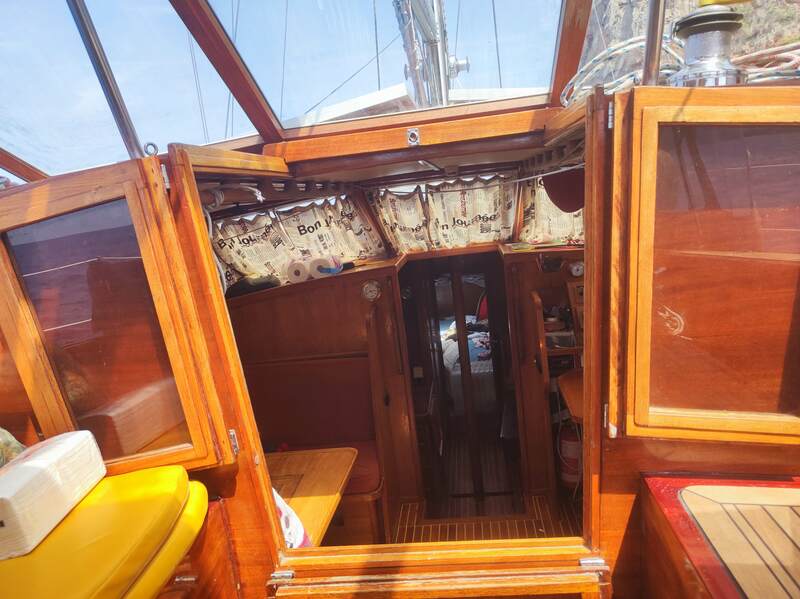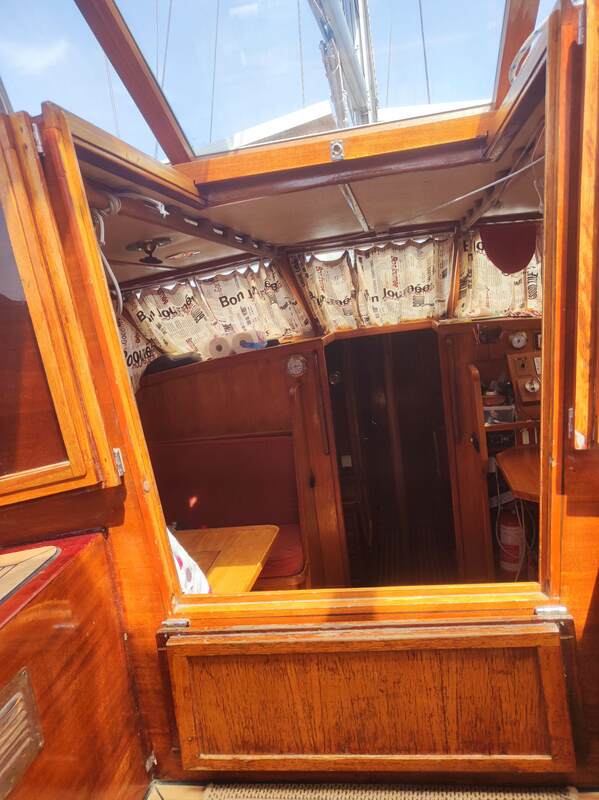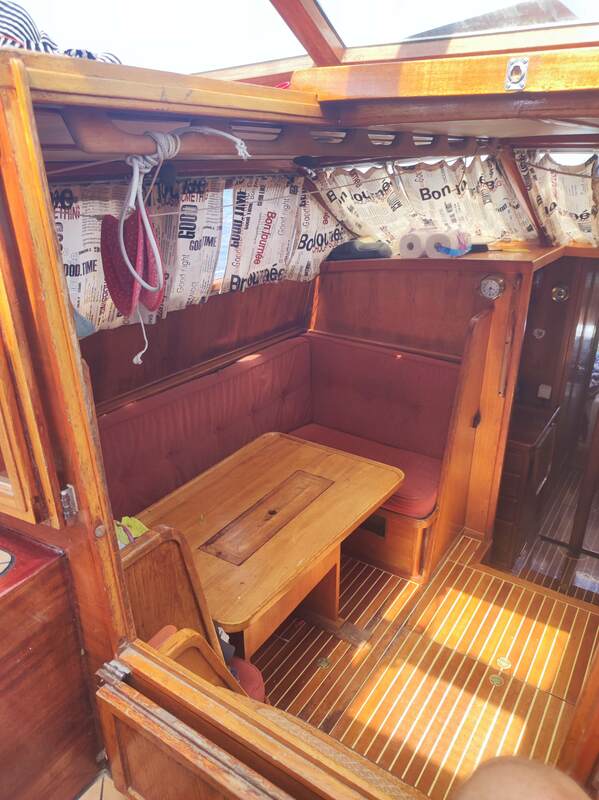 Pantry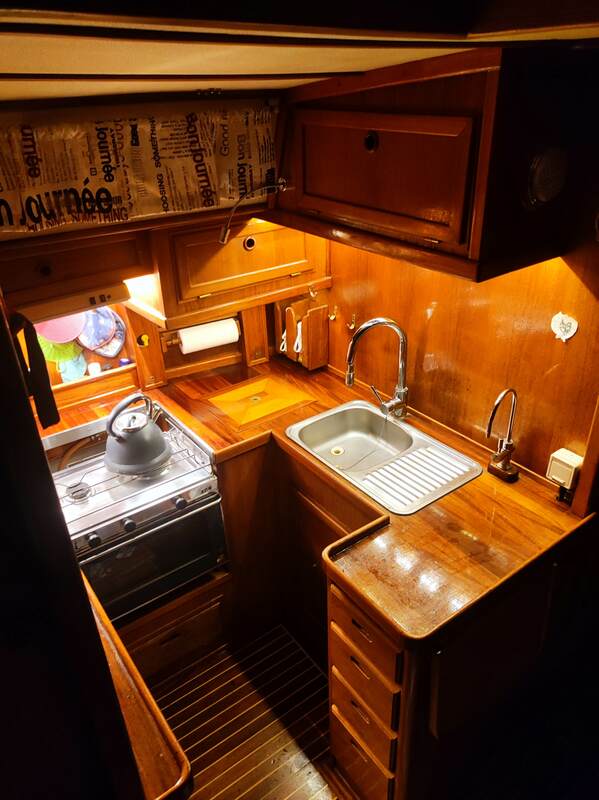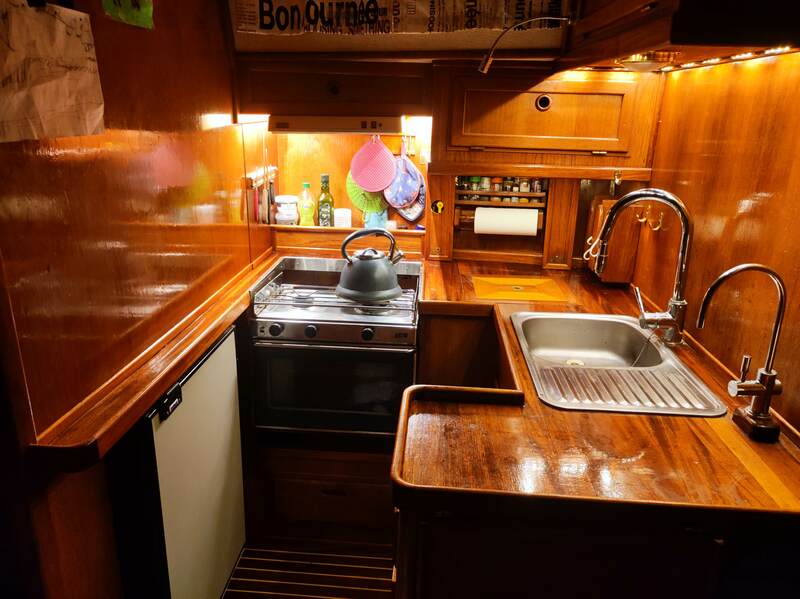 Aft bathroom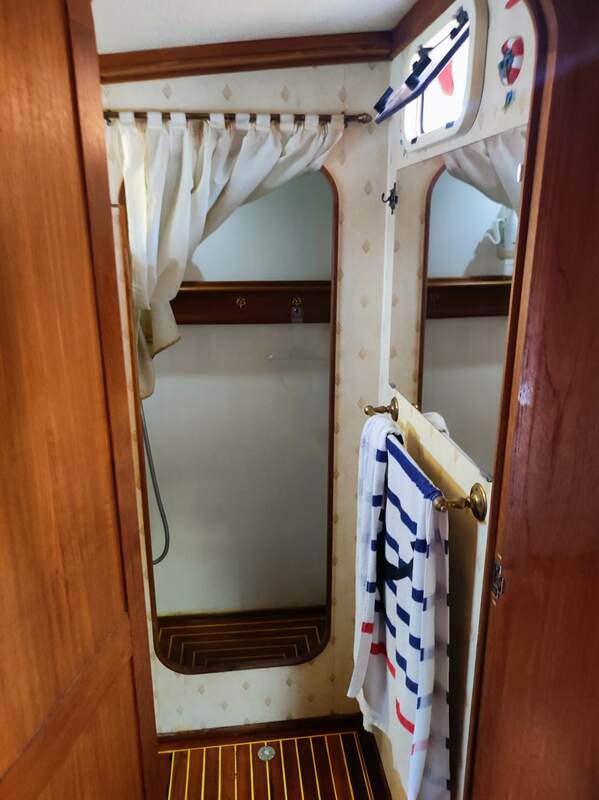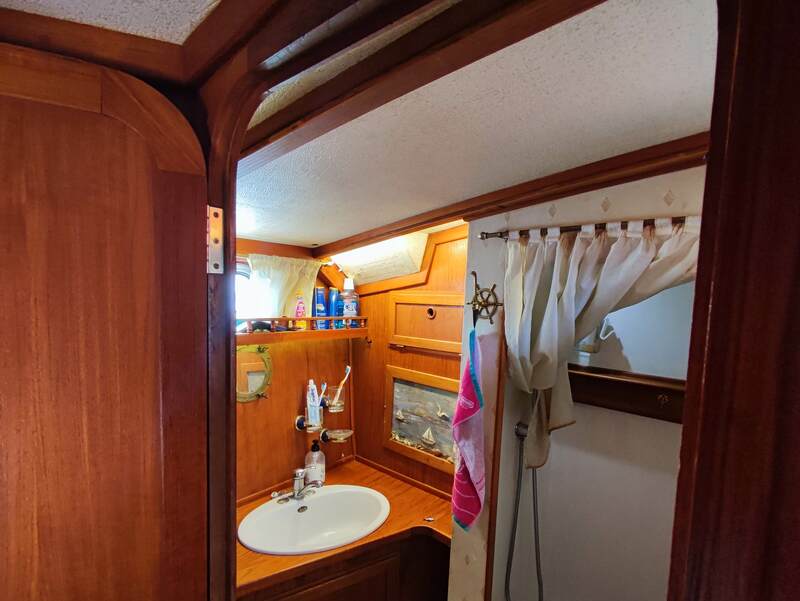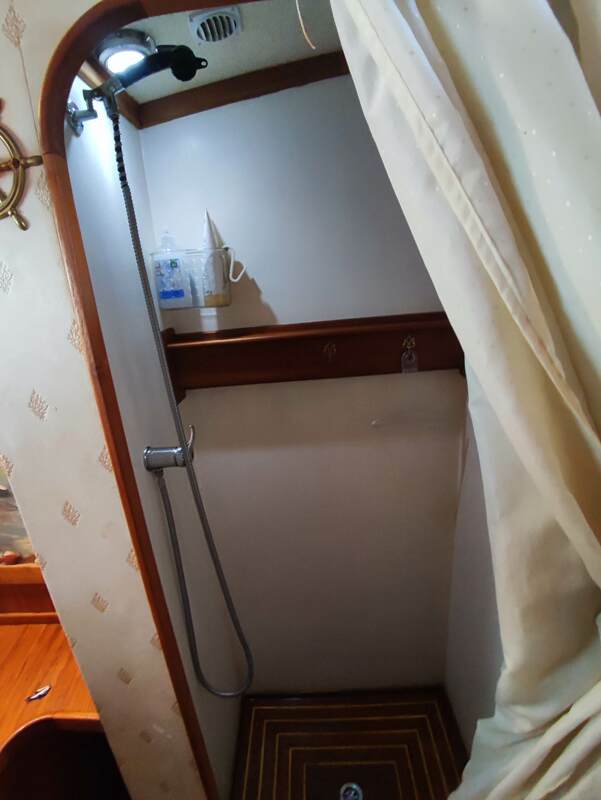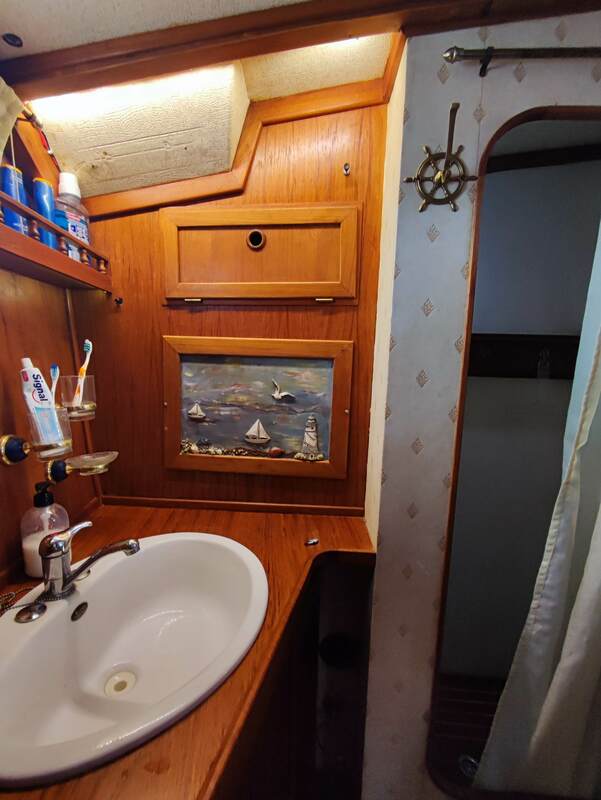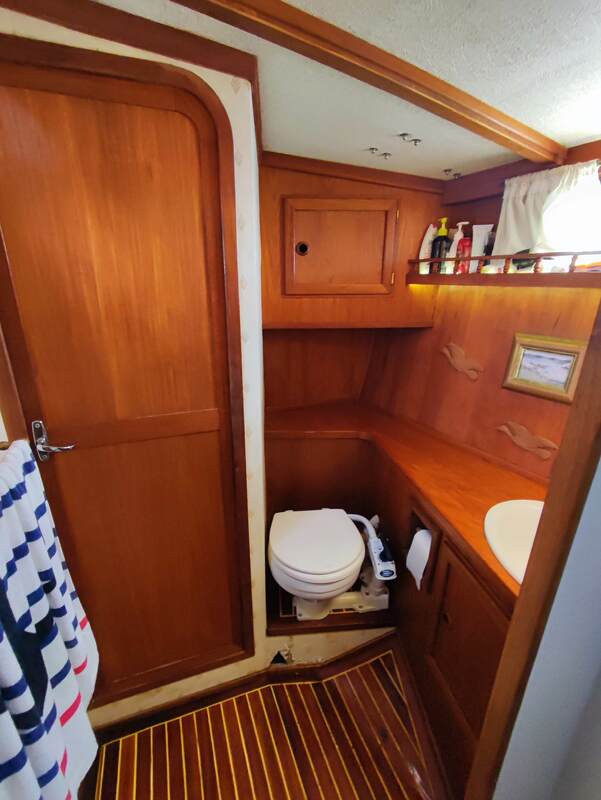 Master bedroom